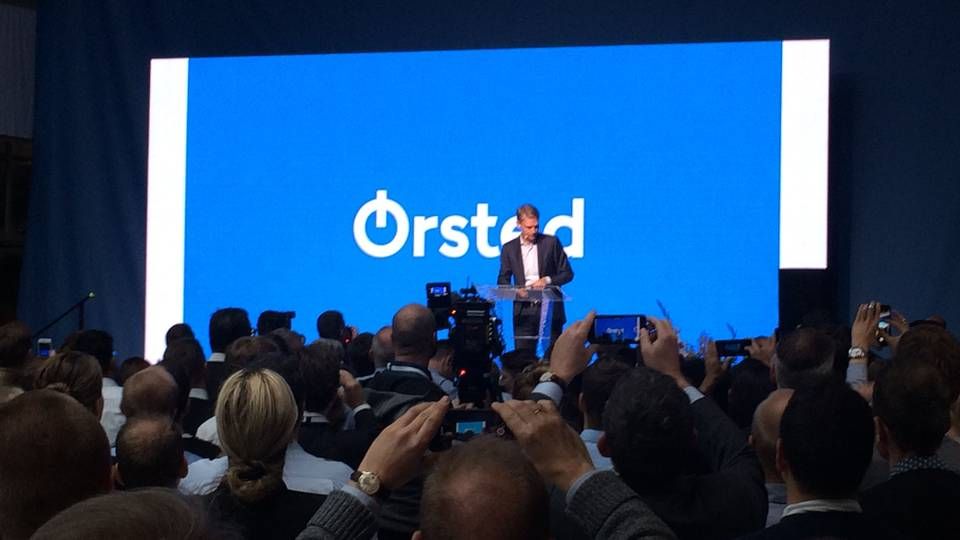 ANALYSIS
It was both a surprise, and expected. One one hand, it is news to the industry that Ørsted wants to sell its grid distribution and thereby end the company's relationship to around 1 million customers in metropolitan Copenhagen, northern Zealand and mid-Zealand, offloading its power grid at 19,000 kilometers in total length as well as 160,000 street lamps.
On the other hand, however, speculations concerning a potential sale have flourished before, and Ørsted has not exactly done much to strengthen that part of its business, which is clear from various publicized accounts that deal 90 percent of the time with the booming offshore wind division. Grid distribution was just something that existed.
Potential buyers are very interested – but as for who will bid and how much is viewed as a fair price, information is sparse.
An obvious place to look would be in the direction of Svinninge in northwestern Zealand. That is the base of Seas Nve, and as Denmark's largest cooperatively-owned energy company, located adjacent to Ørsted's network, it seems plausible that Seas Nve would bid for Ørsteds distribution division.
Seas Nve's new CEO, Jesper Hjulmann, confirms the company's interest.
"As a cooperatively-owned company, we are focused on taking care of our members and customers' interests, and we take – and always have taken – a high degree of co-responsibility for the Danish energy sector. We have taken note of Ørsted's announcement. There is no doubt that the sale of Ørsted's distribution division is a very interesting opportunity, seen from Seas Nve's perspective. The energy sector is undergoing a natural consolidation, to which Seas Nve is, of course, contributing. At the same time, we are insuring that important infrastructure remains in Danish hands. The development of the power grid is a very important part of transitioning to green energy. We need to utilize it more intelligently. That will require a modern grid and the capabilities and competencies to develop it," Hjulmann writes to EnergyWatch.
And the Zealandic energy company also has the requisite means, quite interestingly, in the form of Ørsted equity, of which it owns 9.54 percent – an equity holding that at Ørsted's present trading price amounts to DKK 15 billion (EUR 2 billion). That is more than sufficient to buy Ørsted's distribution at an estimated price at DKK 8-12 billion, according to Danish bank Sydbank.
However, even though Seas Nve has the capital, it is far from certain that the company can or will bid for Ørsted's distribution division on its own. It is perhaps for that reason Hjulmann only uses the phrase, "opportunity."
For one, it would a significant gamble for a cooperatively-owned company to make a purchase at such a scale. Another issue is whether its members and representation have the gumption to throw the company into a purchase, which, as a solo project, would change Seas Nve fundamentally. For the question is whether it is possible to retain the company's locally-situated propriety, if 1 million Copenhagen residents and Northern Zealanders were to join the family?
A more obvious and probable option would be some form of consortium, in which the ownership of Ørsted's distribution division could be integrated as a capital share.
This could be in the form of a consortium comprised of Seas Nve and other, regional energy companies. SE, Nrgi and Eniig are all companies that could potentially have both the interest and financial weight to participate in such a purchase. That is a model that is already being considered in various administrative corners of the Danish energy sector. Precisely how the competition authorities would relate to such a construction is an open question.
Another – perhaps even more realistic possibility – would be a cooperation between one or two larger energy companies and one or several pension funds – preferably Danish. Pension funds are searching far and wide these years for low-risk assets with stable returns, and Ørsted's distribution division is perfectly suitable for that.
The Danish finance minister Kristian Jensen (Liberal Party) already mentioned such a model Tuesday afternoon. Such a buyer would also offer an elegant resolution to the conundrum faced by present government and the blight on the former government's legacy.
The background of that scandal related to whether the capital injection into Dong Energy from US investment bank Goldman Sachs, the public listing and the continued state ownership in Ørsted all posed problems for an ideal of retaining vital, Danish infrastructure in Danish hands. It is difficult to see which vital, Danish infrastructure remains in Ørsted, as the oil and gas division and soon also grid distribution is sold.
By allowing grid distribution to be acquired by another, large Danish energy company and a pension fund such ATP, PensionDanmark or PKA, politicians could in good conscience say that they protected Danish infrastructure. And that would completely release Ørsted, allowing it to pursue international offshore wind developments. That would be a value creation that following the sale of Ørsted's distribution could be be put to use by the Danish goverment. For why should the Danish state continue to be an Ørsted share holder when all infrastructure is sold?
But the gallery of potential buyers is not limited to Danish energy companies and pension funds. Another possible buyer can be found on the other side of the sound in Sweden.
Swedish Vattenfall is already very active in the Danish energy market. Aside from its plan to install offshore wind farms at Kriegers Flak, Horns Rev 3 and Vesterhav Nord and Syd, the Swedish utility has purchased small energy company Vindstød. And the company has in recent years clearly turned its focus toward the Northern European market with its purchase of grid distribution in the UK.
Vattenfall would have the muscle to buy Ørsted's distribution arm and there appear to be a long range of synergy effects between Vattenfall's Swedish head office and the Danish arm. Such an acquisition would make Denmark Vattenfall's second home market. Something the company hoped for back in 2005 when it bid on Elsam.
This ultimately did not come to fruition, as the Swedes were overtaken by Dong. But now, 13 years later, there is a possibility that Vattenfall could nevertheless become Denmark's major utility – if they bid on Ørsted's distribution arm. Irrespective of the outcome, the Danish electricity market is facing a huge transformation and the next six months will reveal which player has the deepest pockets.
English Edit: Daniel Frank Christensen & Lena Rutkowski
Ørsted to sell its distribution and private customer division
Ørsted sells its last power plant outside Denmark
Vattenfall and TenneT to explore cable under the English Channel