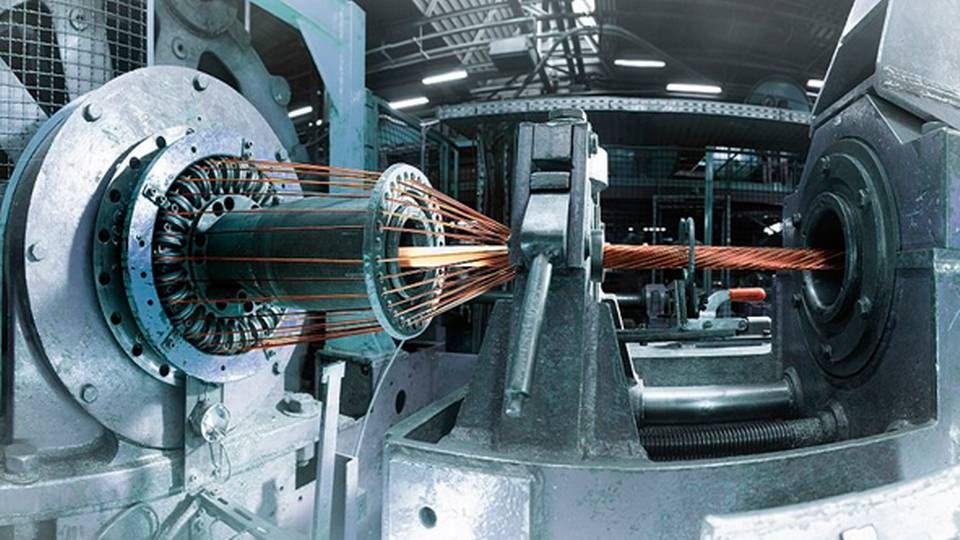 The Italian cable manufacturer Prysmian, which recently acquired US-based General Cable, and which competes with NKT's business, wrote down its expectations by EUR 50 million, shows a press statement from Prysmian.
The company now expects its operating income, measured in EBITDA, to be between EUR 860 and 920 million against the expectation at EUR 910 and 970 million.
The downward adjustment follows an emergency board meeting held to address technical problems with WesternLink, an interconnector between Scotland and Wales.
WesternLink, which is not yet operational, has again shown problems during testing. Already in Q1, Prysmian allocated EUR 20 million for repairing a transmission cable in the same geographic area.
"In light of the indications received from the project's technicians concerning costs and timing associated to necessary repair activities, the related risks and accompanying reduction of liquid means expected for the WesternLink contract, the board has made the conservative estimation that the company will can accrue costs amounting to a sum at EUR 50 million," Prysmian writes in a press statement.
As recently as Wednesday, Prysmian updated its expectations including the acquisition of General Cable to an adjusted operating income, measured in EBITDA, at EUR 910 million to EUR 970 million. Of these, EUR 730 to 770 million were associated to Prysmian's existing business, and EUR 175 to 190 million from General Cable's ditto, and between EUR 5 and 10 million should have come from synergies caused by an integrating restructure effective from June 6.
Several analysts did notice that Prysmian had not addressed the same question that caused a competitor, French Nexan, to make a downward adjustment.
NKT's French rival informed Monday that it expects declining income in 2018, in which the operating result before and after the downward adjustment is expected to land around EUR 350 million. That is decline from EUR 411 million last year and a good measure lower than analyst expectations of a result at EUR 403.6 million, according to Bloomberg.
Naxan explained its downward adjustment in referring to sudden halt in the high voltage segment, expected to affect the second half of the year. A series of projects on undersea, high-voltage interconnectors, which were planned to reach operations in 2018 but have been delayed. Moreover, the order book for onshore high-voltage projects is less extensive than normal and indicates a lower than expected business growth in the second half of the year, as it went.
English Edit: Daniel Frank Christensen
Prysmian restructures following purchase of General Cable
US utilities cut to negative in first as Moody's warns of debt
Vattenfall and TenneT to explore cable under the English Channel