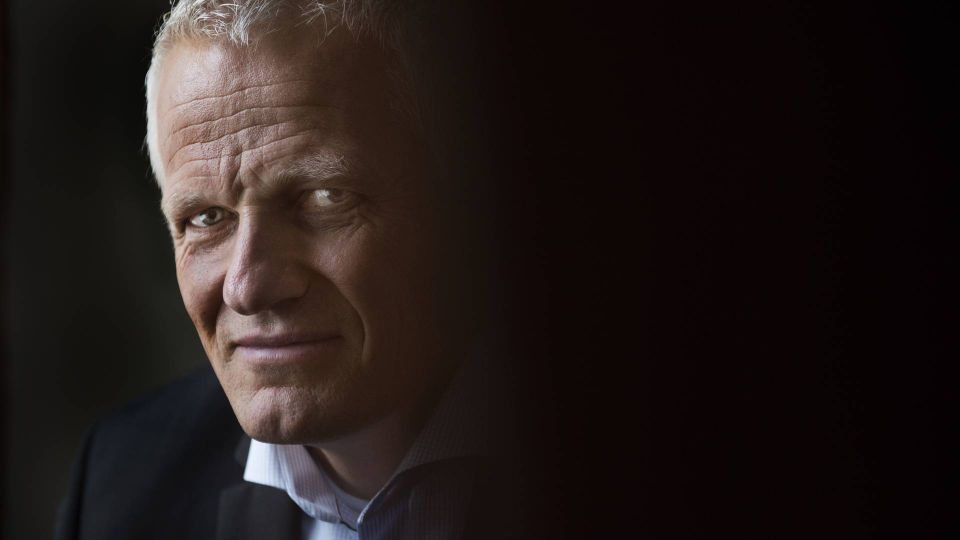 When the next big auction for offshore licenses kicks off on Feb. 23 in the US, all major players will surely be in the running, from oil companies like Equinor BP and Shell to utilities such as RWE, EDF and Iberdrola's US subsidiary, Avangrid. So will infrastructure funds like Green Investment Group and domestic power companies like PSEG.
This much is evident from the list of 25 prequalified participants announced by the US federal Bureau of Ocean Energy Management (BOEM) on Wednesday.
However, one name is conspicuously absent from the list: Ørsted, the global offshore wind market leader.
This doesn't mean that the Danish utility hasn't been invited, however. In a written comment sent to EnergyWatch Thursday evening, Ørsted confirms being among the prequalified bidders. The utility has merely opted to go incognito, refusing to disclose the company name in question.
Total debuts in the US
A review of the 25 hopefuls narrows the field significantly, however. Aside from those mentioned above, numerous bidders will participate in the auction under their actual names.
Among these are four major project developers – US-based Invenergy, UK-based Mainstream, German PNE and Italian US Wind, which Ørsted's former US co-chief executive, Jeff Grybowski, heads. A trio of lesser known US developers are also in the game: Arevia Power, 547 Energy and Horizon Wind Power.
Those remaining might be called something different, but it's evident which companies are behind them. One such is Ocean Winds, which is EDPR and Engie's joint offshore company; Diamond Wind North America, which belongs to Mitsubishi; and Attentive Energy, which is a cover name for a project company comprised of German utility ENBW and French oil supermajor TotalEnergies. This marks TotalEnergies' debut in offshore wind tenders.
Agents with Ørsted ties
This leaves three candidates that might be a cover for Ørsted: Bight Wind Holdings, CPV Offshore Wind and the final candidate with by far the most generic name, GW Offshore Wind.
The last of these could conceivably be the most obvious suspect. A review of the business registry in Delaware, where GW Offshore Wind LCC is listed, shows that the company was established in June last year by Cogency Global, a registered agent tasked with setting up companies on behalf of others. More importantly, this is the same intermediary that set up Ørsted Wind Power North America.
However, this isn't exactly a smoking gun. Cogency Global is responsible for a range of companies that are technically listed at its address in Wilmington, including Italian Enel's US subsidiary.
Moreover, the registered agents behind Bight Wind Holdings and CPV Offshore Wind in fact also have ties to Ørsted. The agent behind the former is called The Corporation Trust Company, which was in charge of setting up Ørsted Onshore North America among others, while the latter's agent is Corporation Service Company, which created the project company behind Ørsted's offshore wind farm in New York, Sunrise Wind LLC.
A guess and a loophole
Beyond this, it's theoretically possible that Ørsted is working as an unnamed partner with one of the other companies – or, conversely, that Ørsted is behind all three secret companies, for that matter.
If so, it wouldn't be the only company with more than one shot at winning the auction. Even though several names have already been mentioned above, some bidders still remain among those 25 prequalified on account of the fact that some feature more than once.
Shell and EDF appear as both Atlantic Shores and Mid-Atlantic Offshore Wind. Mainstream is also making a bid as both US Mainstream Reneble Power and US Mainstream Holding. On top of its collaboration with Total, ENBW also is also in the race under its own name, East Wind.
There is an obvious reason for this. BOEM granted a common request from parties involved that a company was limited to winning one license in the auction for the six offshore sites, but even though Ørsted in its skillfully crafted response proposed to close the loopholes and impose a limit of just one license per parent company, the limit was define to be one license per prequalified participant.
CIP also absent
Whether one of the licenses ends up going to Ørsted – and what the identity of Ørsted's alias turns out to be – will be determined on Feb. 23 or perhaps the day after if the bidding war winds up dragging out like the last auction for US offshore sites in 2018.
Back then, the Danish utility participated in conjunction with US partner Eversource as Northeast Wind Energy. However, it didn't turn into a drawn-out affair for Ørsted, which withdrew from the virtual table after bidding USD 10m on one of the three sites in the tender.
The auction continued for another 24 rounds before it was settled. The final price swelled to USD 135m per site. The winner were Equinor as well as Shell and EDF. Meanwhile, the third license was awarded to another distinct player, which doesn't feature on the list of prequalified companies on first reading:
Copenhagen Infrastructure Partners, which was partnered with Avangrid at the time. Since Thursday, EnergyWatch has sought comment from CIP on whether the infrastructure fund is hidden somewhere on the list. However, the company didn't respond before the deadline for this article.
Ørsted threw the towel in site lease auction
Ørsted set to build 16MW wind farm in Northern Ireland with Amazon