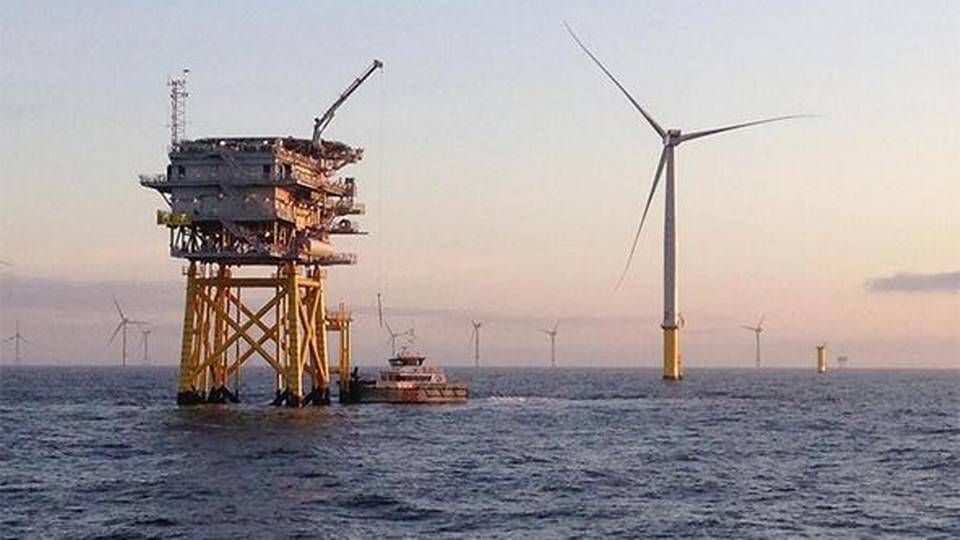 What's lost one place must be recouped elsewhere. Few hours after Ørsted was obliged to admit defeat in Denmark's tender for rights to develop offshore wind farm Thor, the Danish utility made its final investment decision for German projects Gode Wind 3 of 242MW and the 900MW Borkum Riffgrund, set to commission in 2024 and 2025, respectively.
The decision has otherwise been some time in the making. The two projects are a mesh of the capacity allocation Ørsted won in Germany's offshore wind tenders in 2017 and 2018. Whereas the part won via a subsidy bid are gathered in Gode Wind 3, Borkum Riffgrund 3 is the result of so-called zero-subsidy bids, where projects must be economically viable at mere spot rates.
"Borkum Riffgrund 3 is a landmark project, and we're proud that Ørsted is once again leading the way by being the first to take FID on a merchant offshore wind project in Germany," writes Rasmus Errboe, head of Region Continental Europe at Ørsted, in a statement.
PPA and scale
The landmark aspect of this was also clear when the tender result was announced, though such has since been surpassed by, not last, Thor, for which Ørsted was one of five bidders wanting to build the farm's 1GW at a Contracts for Difference rate of DKK 0.001 per kWh, which essentially means that the power company wanted to pay DKK 2.8bn (EUR 390m) for development rights. At the end of the day, German power company RWE ran with the victory.
That Borkum Riffgrund 3 is being developed at pure spot price is also a not entirely true as such. In recent years - and especially the last few days - the Danish utility has hedged its risk by entering long-term power purchase agreements with a series of companies. Most recently, Ørsted signed a deal with Amazon on Wednesday, whereby offtake from 786MW is now sold via PPAs.
That, however, is not the only device that's made the unsubsidized project possible, Ørsted says.
"We've brought this project forward by signing several large-scale power purchase agreements with leading corporates, bringing in a partner for 50 percent of the wind farm, and procuring and installing Borkum Riffgrund 3 and Gode Wind 3 as one gigawatt-scale project," Erboe comments.
GW projects ought to be a given
Scale was also present in Germany' second tender, EnBW's He Dreiht of 900MW. Just like the Thor tender, the German solicitation is the latest example of offshore wind projects starting to move up to - and sometimes beyond - the magic threshold of 1GW.
When Germany launches its next auction in 2022 to push installed capacity toward the 20GW goal by 2030, Ørsted reckons such scale should also serve as a guiding example.
"While Borkum Riffgrund 3 will be the biggest wind farm in Germany to date, gigawatt-scale wind farms should be the norm when planning future offshore wind build-out," says Jörg Kubitza, managing director for Ørsted in Germany:
"Large-scale projects will be key to securing the green energy volumes needed to reach climate neutrality in Germany by 2045, an effort for which offshore wind remains the most suitable source of renewable energy."
RWE wins Danish offshore wind tender Thor
Ørsted sells good old green power to Johnson & Johnson