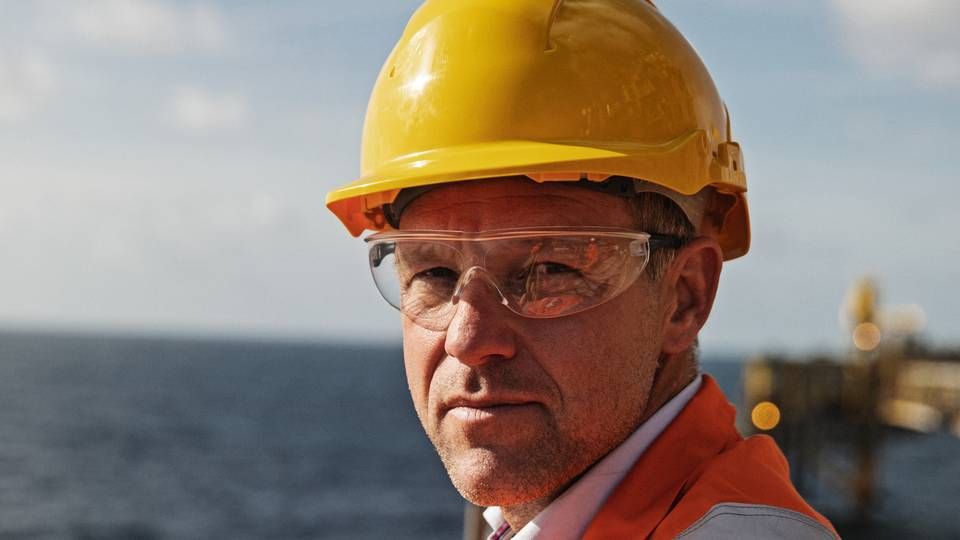 Copenhagen Infrastructure Partners (CIP) has found the person to lead the company's efforts to win the tendered Danish energy island project in the North Sea, where the Danish fund manager and project developer is bidding as a part of the Vindø consortium.
Morten Hesselager Pedersen, recruited from a position at TotalEnergies leading the reestablishment of the country's most important natural gas field, Tyra, which is set to recommission on June 1, 2023. He gets the official title of vice president, energy island, at the infrastructure fund company.
"I look forward to becoming a part of a dedicated team of people who think of Vindo from 7 a.m. until they go to bed at night," says the new boss, who brings along 25 years of experience from the oil and gas sector. The first 20 years of this period were spent working for Maersk Oil and Gas and – since taking over the Danish shipping giant's fossil energy assets in domestic industry – at the French oil supermajor formerly named Total.
"This will be a huge challenge. I have never built an island before, and I'm very humble about this becoming a fabulous project where I must make sure to gather knowledge and learn, but I'm looking very much forward to doing so," Pedersen says of his new job.
Of course, it would have been very exciting to press the button when the new Tyra starts up
From one major construction project to another
His career move takes place amid the major undertaking of reestablishing Tyra that Pedersen has led throughout the last six years – an endeavor that become delayed by the Covid-19 pandemic.
Pedersen doesn't hide that it's hard to leave the rebuilding project, expected to carry a total cost of DKK 21bn (EUR 2.82bn).
"It has, of course, been emotional and in many senses regretful, but I would also like to be completely honest and admit that what really matters for me is that I will miss a great many good colleagues and friends with whom I've established a fantastic project team – across many countries and time zones," he says:
"Naturally, it's also been wonderful that we have achieved the big milestones and, for instance, installed well heads. And, of course, it would have been very exciting to press the button when the new Tyra starts up. However, there's not so much that I leave behind. It's more all the good people I've worked with."
Both private and professional concerns
The oil and gas industry has literally had Pedersen moving around far and wide – which has in many ways been defining for both himself and his family. For 15 years, the new CIP VP has lived outside of Denmark, his children were born abroad, and his eldest daughter will soon begin her studies at Stanford University.
Concerning the wide variety of work tasks he's executed in the industry, he says that things have been "extremely exciting", adding that he feels privileged to have had them.
"Although when that's said, I could also sense in the end that it was a good time to change. Something that drives me is that I'm challenged and brought out of my comfort zone. And, after six years on the project, I have reached a place where I needed to try something else. At the same time, I would really have liked for my youngest daughter to complete her schooling in [western Danish port town] Esbjerg, and I expected that my next job at TotalEnergies would be outside Denmark," he says.
Who doesn't want to build an island? For me, there was a natural appeal to it because we can create new, critical infrastructure, which can become crucial for Denmark's energy transformation
Competing against Ørsted and ATP
In the short term, Pedersen needed some new challenges, and in the medium term, geography was a concern. Everything thus came together very well when the energy island opportunity turned up. Moreover, he in any case wanted to become a part of a company sharply focused on renewable energy such as CIP, he notes.
"I really wanted to be able to use what I've learned and also try something different. And when those two desires are combined, something like an energy island becomes highly relevant. Also, who doesn't want to build an island? For me, there was a natural appeal to it because we can create new, critical infrastructure, which can become crucial for Denmark's energy transformation," Pedersen says.
He had his last day at the French oil outfit on Friday and will start at CIP on Wednesday at the fund manager's office in Copenhagen, where TotalEnergies' Danish subsidiary is also headquartered.
Pedersen's first task will be to – alongside the most important partners – to design a bid that complies with the requirements of the Danish Energy Agency set for the tender, expected to launch during the second quarter of next year.
Furthermore and needless to say, the developer will first have to snatch the triumph ahead of rivaling bidders, which also include a consortium led by Ørsted and Danish state pension giant ATP.
About more then the energy isle
Pedersen also seems convinced that the job change to CIP will probably lead to interesting opportunities beyond the energy island in the long run.
"Of course, we're looking into this with the clear hope that we can put together a winning bid. If for one reason or another this doesn't materialize, we have a series of other big energy infrastructure projects in the pipeline," he says.
The Vindø consortium also consists of PensionDanmark, PFA and Andel. On Monday this week, news emerged that the partners have allied themselves with a top-class group of contractors, MT Højgaard, Boskalis, Deme and Acciona, to prepare the establishment plans.
Ørsted and ATP have joined forces with Aarslef, Bouygues and Van Oord for the same purpose.
CIP assembles grand offshore consortium for North Sea energy island
Thor offshore wind park decided by drawing lots