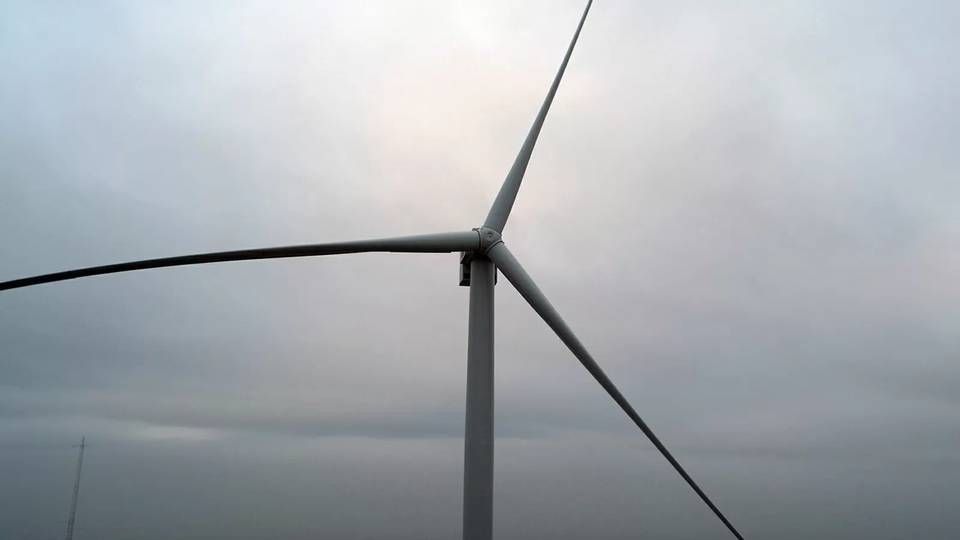 As the saying goes, too many cooks spoil the broth.
Seen from a more business economic angle, the problem is not limited to matters of taste. Paying wages to an unnecessarily big team stirring the same pot is probably also enough to spoil the profit margins of any restaurant.
A similar situation could be said to apply in regard to the three Lithuanian wind farms European Energy announced divesting a month back to Finnish product developer and asset manager Taaleri Energia alongside an investment company run by Lithuanian Lords LB Asset Management – with project financing from investment platform AIP, backed by Danish pension companies PKA, Pensam and AkademikerPension.
At first glance, this looks like quite a few players to share a meager profit to be made from something as trivial as the sale of a few wind farms. However, the purchase of Lithuanian wind assets totaling 186MW is not a completely normal matter, the pension firms state.
"There are always projects running with traditional equity financing. But what's interesting about this transaction – beyond being the first time we enter Lithuania – is that the structure is somewhat more complex," says Pensam Chief Investment Officer Claus Jørgensen:
"This is a deal that shows what can be accomplished with a setup like AIP. it requires an organization that can handle complex structures and which also has a network around the world so relevant partners can be brought in to enable us to get out there and make this sort of project."
"Preferred instrument"
Danish pension companies have invested in renewable energy countless times. Numerous of these investments have gone through AIP, which has purchased both wind turbines, solar farms and battery facilities. Indeed, not even AIP's cooperation with Taaleri Energia is new as such considering their involvement in last year's purchase of US wind farm Escalade.
Although this is the first time AIP uses what it for lack of a more descriptive term calls its "preferred instrument" – a method where the investment firm's role in the kitchen is to provide neither equity financing nor common debt credit. Rather, it's more a hybrid of the two.
That means amortization fluctuates slightly more with the project's return than with debt financing, but where risk, on the other hand, is less than with direct equity financing. Doing so thus touches down in a sort of investment return honeypot that's becoming few and far between in step with dramatically growing appetites for investing in renewable energy projects, which at the same time are less frequently supported by state subsidies.
Banking on zero subsidy
While increasing competition from other asset managers pushes companies like AIP to search for more profitable alternatives, the tendency toward zero subsidy is what makes it possible. That financing provided to the Lithuanian projects is quite similar to what would normally come from banks, which, however, are more cautious with extending cheap credit to renewable energy running on pure market conditions.
According to EnergyWatch's information, the plan is to broaden the model to markets with a wide selection of unsubsidized projects, for instance, Sweden and Finland, where wind farms are installed as merchant projects, and Spain, where the same thing applies to solar farms.
For the pension companies behind AIP, there's also plenty of satisfaction in apparently having found a third route into the market.
"Much of our attention goes to looking for investment assets that comply with our return requirements. We've been involved with projects further back for which we have provided credit, but there's a lot competition in that regard. We have provided equity financing, which was a great business back when it was about about projects like Anholt Havvindmøllepark, but returns are no longer the same," explains PKA CIO Michael Nellemann Pedersen.
"But with this construction, where we enter before debt financing but before equity financing, we have opened an attractive window."
Exactly how attractive, the parties decline to say. In fact, the size of the investment isn't even disclosed.
The general rule with this type of loan – which in other contexts goes by the name of unitranche financing – is that such an instrument is something in between the two classic loan types. In any case, it would be logical to deduce that the margin is at least big enough to employ and satiate the many cooks behind the project.
Ørsted secures Borselle financing with new credit deal
Pensions industry encourages rethink in charging infrastructure investments
Nordic, British pension providers to invest USD 130bn in climate efforts
Three Danish energy lobbies working on merger