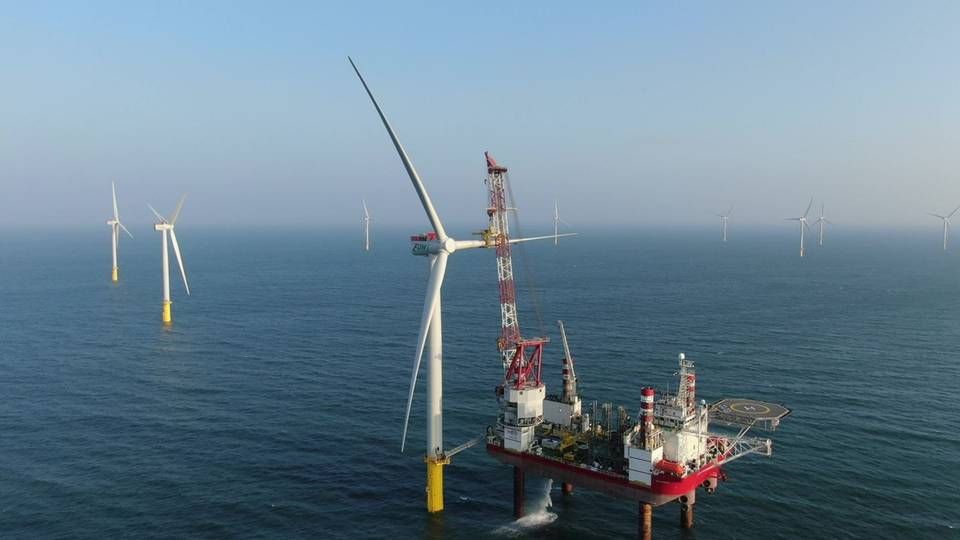 Ten years ago, Ørsted began the establishment of offshore wind farm Anholt. The project approval came after a somewhat one-sided tender, as the energy company was the sole bidder and thus secured the project with a settlement price of DKK 1.05 per kWh.
For the Thor tender, the scenario has changed, to say the least. Six consortia with participation from key players in the industry took part in the tender. But more so, several of them are prepared to set up the park with the much lower settlement price of DKK 0.01 per kWh, which is the lowest bid allowed by the Danish authorities.
The Danish Energy Agency's announcement of the coming lottery didn't include any names, nor the amount of minimum bidders, but Ørsted was one of them, the energy company confirms to EnergyWatch.
Confirms lottery participation
"I can confirm that we've been invited to the lottery by the Danish Energy Agency. Due to the ongoing process, we have no further comments for the time being," says Rasmus Errboe, regional director for Continental Europe at Ørsted.
The participation sends a clear signal that the Danish offshore wind developer isn't solely a global market leader, but also aims to expand in the home country.
While the power company has secured offshore wind projects in the UK, the Netherlands, Poland, Taiwan and the US, this hasn't been the case in Denmark, as the last three tenders – Horns Rev 3, Vesterhav Syd and Nord as well as Kriegers Flak – were won by Vattenfall.
Ørsted's last victory can thus be traced to the Anholt offshore wind farm ten years ago, a project that, notably, for the first time doesn't cost money in the form of state aid as the electricity price is above DKK 1.05 per kWh for the majority of hours.
Ceiling of DKK 2.8bn
For the Thor project, with several minimum bidders, there are no indications of the state treasury being drained by direct subsidies either. On the contrary, the bid is in practice much more advantageous for the government than, for instance, the much talked about zero-subsidy bids in Germany and the Netherlands.
For while the winning bidders in those countries – to a large extent Ørsted and Vattenfall – are paid the entire electricity price, the Danish model with difference contracts works in a way that the winner must transfer the part of the electricity price that exceeds DKK 0.01 per kWh to the state treasury.
There is a DKK 2.8bn ceiling, however, where all funds exceeding this amount is paid out to the winning company. When this amount is equalized for the entire park's estimated lifespan, the state treasury will earn around DKK 0.2 per kWh of electricity produced by Thor, according to trade organization Wind Denmark.
Thor offshore wind park decided by drawing lots
Danish Energy Agency publishes tender framework for Thor project
Danish Energy Agency approves plan for reduced Thor Offshore Wind Farm