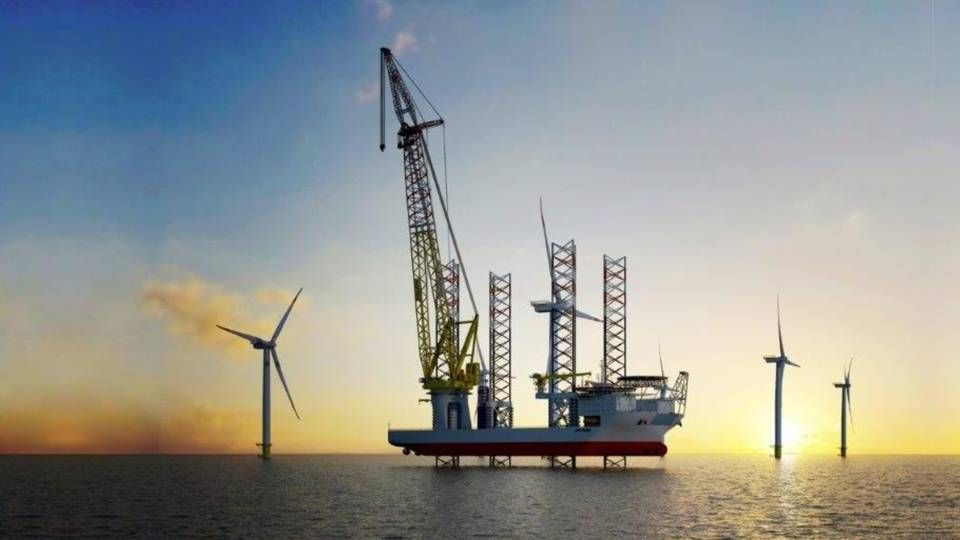 Equinor and SSE Renewables have each sold 10-percent equity interests in offshore wind farms Dogger bank A & B to Eni.
Both selling parties have each received GBP 202.5 million for their shares.
Eni has thereby taken over 20 percent interest in the two offshore wind projects with per-facility capacities of 1.2 GW. The remaining 80 percent stays under equal ownership among SSE and Equinor, while those two companies each retain 50 percent stakes in the third phase, Dogger Bank C.
"This is our third offshore wind transaction in less than two years. Once again, we have demonstrated Equinor's ability to create value from renewables projects. The divestment is in line with our strategy. We access attractive acreage early and at scale, then leverage our technology and experience to mature and de-risk projects," writes Pål Eitrheim, executive vice president in New Energy Solutions in Equinor, and continues:
"Today's deal underpins our track record in consistently capturing value from world class assets," says Eitrheim.
The Dogger Bank project, consisting of three phases at 1.2 GW apiece, have been ten years in the making and last year secured 15-year subsidy contracts in the UK's Contracts for Difference (CdF) auctions.
Here, the first phase, Dogger Bank A at 1,2 GW, landed a price deal at GBP 39.65 per MWh, while the equal-in-size Dogger Bank B got GBP 41.61 per MWh. The two facilities are set to fully commission in 2024 and 2025, respectively.
A big opportunity
In late November, Equinor and SSE Renewables took their final investment decision for the first two phases of the devleopment.
Installing these 2.4 GW will require investments totaling GBP 6 billion, a quarter of which – GBP 1.6 billion – is earmarked for transmission and onshore connection, which pursuant of Britain's Offshore Transmission Owner (OFTO) tender régime must be sold further when the wind farm enters operation.
"For Eni, entering the offshore wind market in Northern Europe is a great opportunity to gain further skills in the sector thanks to the collaboration with two of the industry's leading companies, and to make a substantial contribution to the 2025 target of 5 GW of installed capacity from renewables, an intermediate step towards the more ambitious target of zero net direct and indirect greenhouse gas emissions in Europe by 2050," writes Eni Chief Executive Claudio Descalzi in the media release.
The transaction is expected to close in early 2021 pending approval form authorities and financiers.
In recent days, Equinor and SSE have also settled deals for a large portion of the offtake. After the Norwegian oil company's energy trading subsidiary, Danske Commodities, struck an agreement in August to trade 20 percent the estimated 12 TWh in generation, further deals were later entered with both Shell and Ørsted respectively concerning 20 and 40 percent portions.
These contracts, however, don't take the form of conventional power purchase agreements but are rather so-called route-to-market deals.
English Edit: Daniel Frank Christensen
World's biggest offshore wind farm gets bankrolled
Britain ups clean capacity in next CfD round
Ørsted strikes massive deal on competitors' offshore project
SSE to triple renewable generation before 2030
SSE bags over GBP 60m from divesting Ørsted wind farm