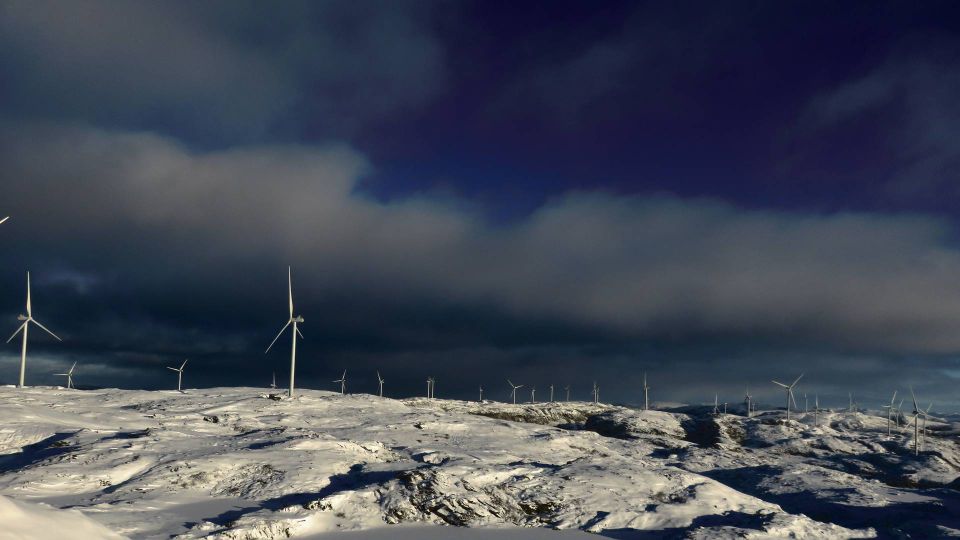 Norwegian households can look forward to a helping hand with their electricity bills. Less than three weeks after a political majority passed a bill to compensate 55 percent of the electricity price above NOK 0.70 (EUR 0.07) per kWh, the government aims to increase the compensation degree to 80 precent. The preliminary plan is for the new scheme to apply through to the end of March.
"In a dark and cold country like Norway, electricity is a common good. The Norwegian state and municipalities are earning more money than usual. We have to redistribute the proceeds to the people," says Norway's Minister of Finance Trygve Slagsvold Vedum (SP) to Norwegian newspaper VG.
Over the past six months – and especially since the end of November – Norway has been ridden by steep electricity prices, though not much higher than in many other Nordic countries, or in the rest of Europe for that matter.
However, the high electricity prices have a higher impact for Norwegians, as they use electricity for their heating supply and therefore consume much more electricity than people in other countries. An average household in Norway uses approximately 16,000kWh, which is approximately five times more than a Danish household.
Not all places in Norway are seeing equally high electricity prices. While the southern regions have seen electricity prices exceeding NOK 0.70 per kWh at all hours since the turn of the year, the same cannot be said for the three middle and northern pricing zones – with the exception of a single hour priced at NOK 0.7015 per kWh. In addition to hydro power, the northern regions have established a slew of wind turbines in recent years.
The wind power expansion hasn't gained popularity in all parts of Norway, however. Aside from demonstrations and instances of vandalism and harassment, Norway's – and Europe's – largest wind farm, the 1GW Fosen complex, is hanging by a thread following Norwegian Supreme Court's verdict that the project is invalid on account of the wind farm violating Sami reindeer breeders' right to practice their culture.
Wind is the priority
Even though the verdict calls into question any additional installations of large-scale wind projects, Norway's minister of finance points in this direction to solve a comparable problem in the future. There is a need for expanding the country's energy capacity when the oil platforms are to be electrified in order to meet the climate target of CO2 reductions of 50-55 percent by 2030.
"There is potential in hydropower, but it isn't a priority. I'm thinking of onshore wind. And offshore. We have high ambitions for offshore wind, which we're working with NVE to develop the framework for," says Slagsvold Vedum to VG on the topic of how to stave off future power shortages.
Last year, Norway announced its first tender for offshore wind projects Sørlige Nordsjø II and Utsira Nord. The former tender involves the establishment of 3.5GW fixed-bottom offshore wind and is expected to be held in the present quarter. Afterwards comes the floating wind area Utsira Nord of 2x500MW, expected to be used for electrifying oil platforms.
Danish conservative-liberal parties call for action
With the expansion of the package, the government expects to spend NOK 2bn extra on helping power consumers. The estimated price for December 2021 to March 2022 will thereby increase to NOK 8.9bn.
The bulk of it – NOK 5.5bn – will be spent on reducing the net tariff, while the remaining NOK 2.9bn will be spent on reducing the electricity charge by NOK 0.08 per kWh until April and NOK 0.015 per kWh for the remainder of 2022. The subsidy applies to private consumers and is not awarded to electricity consumers whose monthly consumption exceeds 5MWh.
In addition, a variety of separate initiatives will come into effect, such as awarding subsidies of NOK 196m to students with electricity bills exceeding NOK 3,000. Furthermore, NOK 100m will be earmarked for energy efficiency measures, while NOK 170m will be granted for the horticulture industry.
The horticulture industry in Denmark, predominantly powered by gas, is also one of the reasons why conservative-liberal parties in Denmark, including the Danish Liberal Party and the Conservative Party, are pushing for government action to rein in the skyrocketing energy prices.
Norway open to covering even more of citizens' electricity bill
Olso sends aid to alleviate towering power prices
Fosen verdict could halt establishment of new wind farms