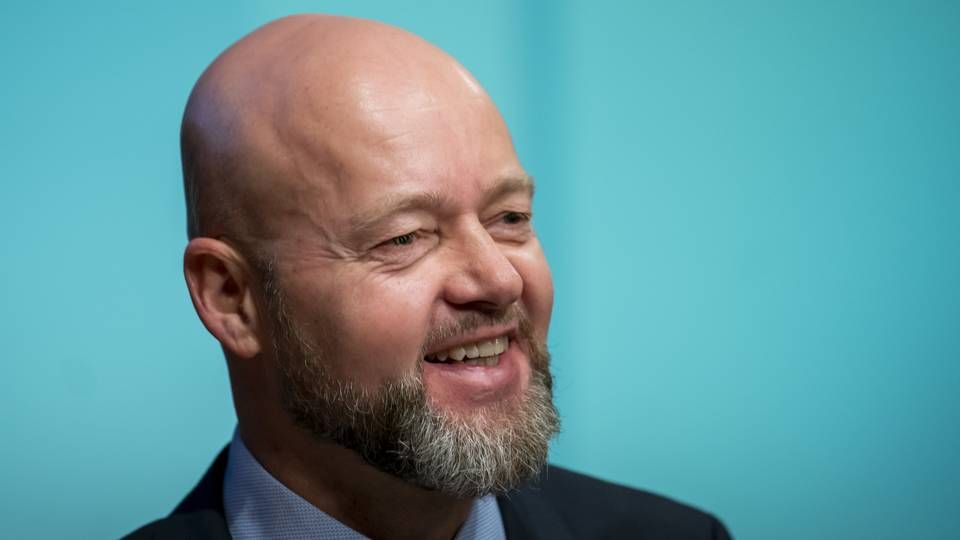 The former CEO of the Norwegian oil fund now has a new job. Yngve Slyngstad has been hired as the new CEO of Aker Asset Management, a subsidiary of Norwegian energy group Aker ASA, to "build and develop active asset management to become a new business area in the conglomerate.
"Aker and Aker Horizons have worked together to develop opportunities within active asset management and have made great strides in a short period of time. To succeed, a skilled leader is needed. Yngve Slyngstad is a leading expert in active asset management, with an impressive track record. We are pleased that Yngve has agreed to take the helm of the new business area in its entirety, and we are inspired by his ambitions," Aker CEO Øyvind Eriksen and Aker Horizons CEO Kristian Røkke said in a joint statement.
The active asset management operation was launched as a new business area in Aker's Q3 report, which was published on November 5. Slyngstad's mandate, according to the statement, will be to develop Aker Asset Management to become a central part of Aker's portfolio, with clearly defined relations to Aker's industrial companies and businesses. He starts the job on March 1, 2022.
In a comment on his new role, Slyngstad says that good returns going forward will primarily be generated through financial capital being brought closer to industrial expertise.
"The ability to deliver high, long-term returns through asset management is strengthened by having an industrial knowledge base. Through its companies, Aker represents Norway's largest and most significant industrial knowledge environment. I look forward to leading the work of building and developing AAM to become a global organization that delivers investment strategies based on deep industrial insight," he says, adding that the world is facing an energy transition that also presents major investment opportunities.
Slyngstad was the CEO of the oil fund's asset management organization Norges Bank Investment Management for 13 years. But prior to that he was also responsible for building the organizations equity management, which he led until being appointed as the CEO.
"I have been very fortunate to have participated in building the Norwegian sovereign wealth fund. Its value has increased more than a hundredfold since we established the capital management organization in 1998. The fund will remain one of the most important foundations for the Norwegian society laid down by our generation. I was pleased to pass on the baton to Nicolai Tangen in September last year, and I will always cheer on from the side-line. When I now start building up a new asset management organization, what I will miss the most are the extraordinary people who manage the fund in such a professional and trustworthy manner", he says in a comment published separately by NBIM.
This article is provided by our sister media, AMWatch)
Aker consortium wins UK grant for blade recycling
Oil fund beats benchmark and reels in nearly NOK 1trn in H1