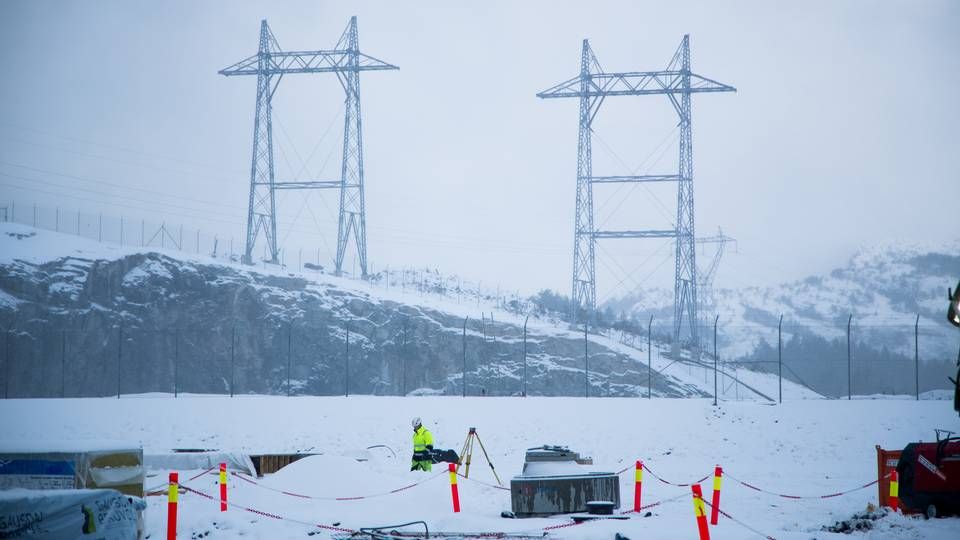 A main concern in Europe this year is Russia's apparent unwillingness to share its natural ressources. This weekend, however, saw movements across the North European borders, expect not only natural gas from Siberia but also the Siberian cold.
In areas like Finnmark, Norway, temperatures have reached -40 degrees celcius.
Tuesday morning, Ivalo in Finland saw an electricity price of DKK 7.4 (EUR 0.99) per kWh, which is ten-fold the price in neighboring Norway.
The power price in Ivalo is the highest in the nation and the second highest in the Nordic region in at least ten years.
Fossil scarcity in the Baltics
The towering electricity price is partly caused by low wind, grid connections and, crucially, power plants out of operation. In equally cold-stricken Estonia, Latvia and Lithuania, around 2GW of primarily gas and oil-fired power plants are currently inoperative.
Electricity prices are thus soaring in the Baltic region and, correspondingly, on the other side of the electricity connection to Finland, which is further challenged by poor wind conditions.
The current spike in electricity prices underscores the importance of connections, and not exclusively the gas connections from Russia.
Sweden restarts old power plants
The situation is equally dire west of the Baltics in Poland, where roughly 1.5GW was suddenly lacking. Monday, Polish transmission system operator PSE warned of a potential electricity outage. Tuesday, the situation is expected to remain pressured despite outside help.
"At PSE's request, system operators in Lithuania, Sweden, Germany and Ukraine have agreed to help," the system operator writes on the prevented outages.
Meanwhile, Sweden helped by restarting old oil power plant Karlshamnverket, a decision that could end up helping locally as well, stated Svenska Kraftnät on Monday.
"Should the need arise, we will activate Karlshamnverket to ensure the effects in Poland as well as steady operations in Southern Sweden," wrote operating chief Pontus de Maré.
During the last couple of days, Vattenfall has also resorted to old power plants by temporarily switching on a gas turbine and a diesel power plant on Swedish Baltic island Gotland.
Norwegian payback against Sweden
Sweden also has its challenges, mainly the nation's continuously insufficient grid connection. In late November, Svenska Kraftnät – for the third year in a row – applied for dispensation from EU regulations to have at least 70 percent of transmission capacity on interconnectors available for trade.
This led both Energinet and Fingrid to call a veto, while Statnett took it one step further. The Norwegian system operator has cut around 1GW of the connection between Norway and Southern Sweden for an undetermined period of time.
"We are worried about this situation, and are in dialog with Svenska Kraftnät about this problem. Forward, we will give input on how to run the power system so we can increase the capacity on important cross border connections. Until we have solutions in place, we find it natural to execute a common practice, as Svenska Kraftnät, to ensure symmetry and balance in our cooperation," wrote Statnett CEO Hilde Tonne in a statement in late November.
The current result is that Southern Sweden – as well as electricity price-related Zealand, Denmark – saw the highest electricity prices in at least a decade on Monday, while Tuesday proved no better. In Norway, the price is relatively far above average as well, even though it's the lowest in Europe despite the extreme cold in Finnmark.
European utilities struggle to manage extreme weather risk
Ørsted's offshore wind turbines reap no benefit from towering power prices