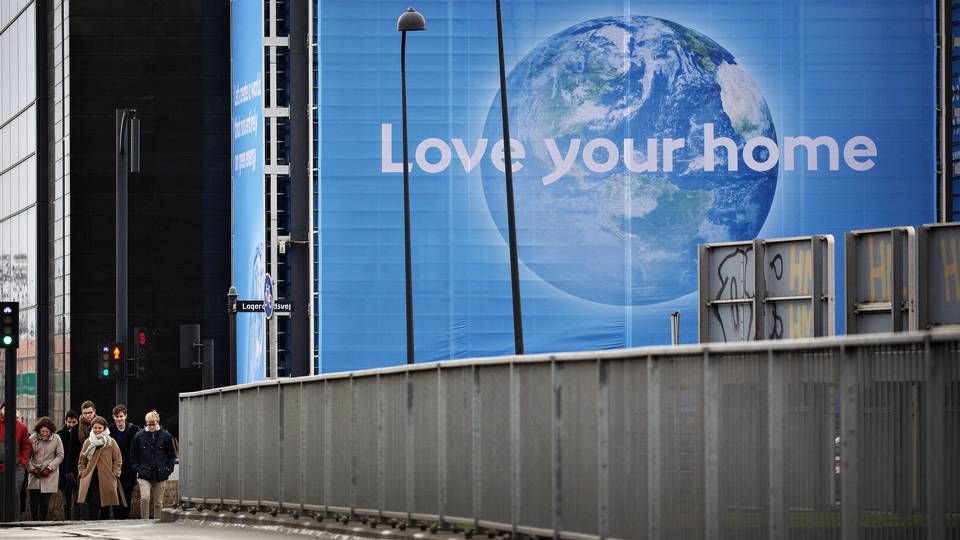 Tuesday evening, Ørsted's stock exchange notice on the Danish Tax Agency's claim of DKK 6.6 billion (EUR 890 million) struck like a bolt of lightning from a clear sky.
Well now, it's not that the utility isn't used to unpleasant electrical storms.
For instance, last August lightning thundered down from the heavens and hit British offshore wind farm Hornsea 1 with major consequences to follow. Almost the whole facility's capacity was suddenly kicked offline, and the UK suffered one of the most extensive blackouts seen in more than a decade, with Ørsted emerging with more than just boxed ears and interrupted generation – it was also fined a significant sum.
At first glance, these two things might seem to share few commonalities beyond state authorities demanding money from Ørsted and the pivotal role of Hornsea 1, whose value lumped together with that of Walney Extension is the subject of the Danish agency's back claim, entailing payment of domestic corporate tax for fiscal years 2015 and 2016.
Misunderstood value creation
That both the literal and metaphoric lightning strikes can be tied closer together than as such is due to a key concept for any enterprise: Risk.
According to Ørsted's take on the claim, the agency has based its demand on the understanding that the full basis for the wind farm's income was settled during the two aforementioned years, during which the facilities were still under development. However, the utility says that conclusion is nothing less than a short circuit.
"The Danish Tax Agency finds that the full value creation takes place during the development phase – [that all] risks are identified, processed and mitigated. That might be true in other sectors, but it's a quite clear misunderstanding of how our business functions," says Ørsted Vice President and Head of Tax Karl Berlin, who adds further examples of how offshore wind can be a risky affair long after installations are fully developed.
"For instance, we have been obliged to send a stock exchange notice about existing wind data being inadequately reliable. Similarly, a cable connection can malfunction. All in all, a marked portion of risk first manifests after the development phase."
Double taxation
Project developers actually actively highlighting risk is a rare thing. Despite everything, it doesn't make for compelling case, neither at the bank when trying to secure a cheap loan, nor for luring investors or reassuring the public that offshore wind is a stable and safe source of electricity.
That Ørsted now reminds us that wind turbulence, or wake and blockage effects, makes wind power at sea less lucrative than previously forecast indicates, if nothing else, than the agency's claim must be taken very seriously. When the news on the performance outlook downgrade emerged last year, the group's equity took an immediate beating of roughly 10 percent. But according to the tax office's ruling, the utility also faces paying double levies on the wind farms' values, being that British corporate tax has already been paid.
Ørsted has also long been aware of this potential problem. In 2015, the company asked the tax agency and its UK counterpart, HM Treasury, to clarify the matter in terms which country had the legitimate claim. Development work on the projects – whose asset values correspond to a large portion of future earnings – were to a high degree carried out by the Danish parent group and not through the wind farms' British project companies, which have no registered personnel.
In 2018, the Danish tax authority withdrew from talks with HM Treasury concerning a so-called advance pricing agreement (APA) to instead initiate the independent audit that has now resulted in the back tax demand. The case hardly ends here.
Beyond appealing the case in a national court, Ørsted also wants the Danish and British tax offices to reach a mutual agreement procedure (MAP) – and send disputes to arbitration if agreement cannot be reached.
Maybe supreme court
It's relatively optimistic to think, though, that such resonance can be so easily tuned, says Chief Consultant Henning Boye Hansen from auditor firm BDO.
"It's a totally normal flea market for figuring out what prices levels for such things should be. But this is an enormously complex issue of defining value, and it's clear that British tax authorities will attempt a defense because they risk forfeiting tax proceeds," he says and deems that the dispute could become protracted.
"This look like a case that will take at least ten years. There's so much money involved that, irrespective of who wins and loses, it will be constantly pushed forward. This could potentially end up in the supreme court."
Undisclosed case
The prospective decade the case could take is also insinuated by the fact that the last time Danish-British tax negotiations took place, the affair drew out over three years and produced no result. Only after the first-order MAP talks and possible triggered arbitration disputes conclude can the matter be taken to a Danish national tax court – and maybe even to higher levels of jurisprudence.
There also something about about the timing of it all that makes Hansen wonder. For instance, that Ørsted has never mentioned the ongoing tax case in financial or other company statements. Doing so would have hardly hit the group like lightning, not least considering that Ørsted took the initiative itself five years back to ask authorities for their take on the matter and that the agency is obliged to warn of such rulings pursuant of the country's tax code.
"Their lacking prior disclosure can almost only be based on them having had a high degree of confidence that they could stop the case at an earlier stage. Otherwise, according to accountancy disclosure regulations, companies are obliged to inform of ongoing cases that risk costing money," the chief consultant says.
Risk of tax bludgeon
Ørsted could also pin its optimism on other, similar cases. After 14 years of conflict between Danish footwear company Ecco and Denmark's tax office regarding double levies, a resolution came in August to the shoemaker's favor. In the following month, EAC Invest won a tax dispute in the supreme court, just as Microsoft won its day in court in a high-profile case last year.
"It would be false to conclude that the Danish Tax Agency doesn't win court cases. But it's beyond doubt that they have suffered defeats in the biggest and most prestigious cases. That's one area where the tax office is challenged," Hansen says.
Faith in the final victory could also serve as an explanation for another aspect that confounds the experienced tax specialist. Ørsted is asking the agency for a payment deferral on the DKK 6.6 billion until the issue settles. It granted, the sum would carry interest – which has already swelled to DKK 1.5 billion – throughout the hitherto duration of the case.
"If [Ørsted] wins the case, that's obviously fine, but it's a gamble. Normally we advise paying taxes immediately if the money is at all accessible – not only to avoid the risk of non-deductible interest accumulation, but also because winning a case triggers a excellent tax-free, interest-bearing reimbursement," he explains.
No smoke signals
There are, however, also other factors that cause the final sum will tally upwards of DKK 6.6 billion.
Ørsted assesses that it will cost up to DKK 4 billion if ordered to pay Danish rather than British corporate tax, not so much due to the different levy rates – Denmark's 22 percent is only 3 percent higher than the UK's – but rather because British taxes already paid would need to be impaired for a series of years in step with inflows entering the books from the two offshore wind farms.
Moreover, there's yet another unanswered question. Hornsea 1 and Walney Extension comprise merely a fifth of Ørsted's global offshore wind capacity. Comparable cases on other assets could increase the agency's billion-krone claim substantially.
Tuesday's stock market notice writes that, "At this stage, it has not been clarified whether the Danish Tax Agency will seek to resume the tax assessment of other Ørsted offshore wind farms". Initially, the agency was looking at three British projects, the last of which was never built, Ørsted's tax chief explains.
"It's still too early to say. But we haven't seen smoke signals indicating similar cases for our other existing wind facilities,"
No fear of the future
At the same time, Ørsted's head of tax is not concerned that new projects can be impacted. While offshore wind farms five years back were to a high degree developed and built from Denmark, noteworthy developments and localization requirements have resulted in far more regional distribution. When the labor input is non-Danish, it's harder to make a similar domestic tax claim.
"We don't think this will have an effect on future projects. Today, a far larger portion of work, particularly development but also project efforts, takes place in other countries," Berlin says.
EnergyWatch has been in contact with the tax agency, which citing non-disclosure constraints declines to comment the matter.
"The Danish Tax Agency's task is to ensure that residents and companies pay correct taxes. We are very aware that taxation cases can have great significance for businesses, and that's why we're very thorough and use many resources in investigating such cases," writes Kenneth Joensen from the Danish authority.
English Edit: Daniel Frank Christensen
Danish tax agency demands DKK 6.6bn from Ørsted
Ørsted extends intermediary power trading role with Dutch deal
New tax proposal could add major costs to Ørsted's offshore wind farms