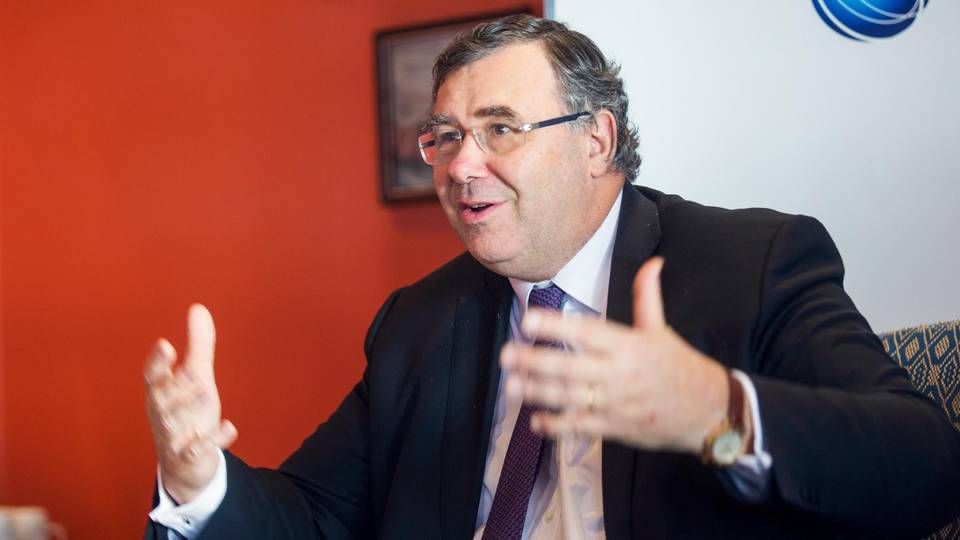 France's Total is now buying large parts of much sought-after Anadarko Petroleum, which has long been an acquisition target.
In a press release, the oil company informs it has entered a binding agreement with Occidental Petroleum to take over Anadarko's Africa assets at a total price of USD 8.8 million.
Total would get access to around over 3 billion boe of resources.
The deal is expected to be closed in 2020 and is conditional on Occidental Petroleum completing its acquisition of Anadarko as well as approvals by relevant authorities.
"The proposed transaction is a win/win for Total and Occidental. Total would get access to around over 3 billion boe (barrels of oil equivalents, -ed.) of resources, and Occidental would be able to strengthen its post-completion (of the deal, -ed.) balance sheet by monetizing immediately the international assets of Anadarko," says Total Chairman and CEO Patrick Pouyanne in the press release.
World's second-largest LNG seller
With the deal, Total will, by a rather large margin, become the world's second-largest oil company selling LNG, estimates analyst firm Wood Mackenzie.
According to the analyst firm, the asset-acquisition is a clear example of the oil major's "aggressive expansion of its LNG position".
"Total will now comfortably be the second-largest international oil company LNG seller after Shell, and the fourth-largest LNG seller after Qatargas, Shell and Petronas," according to Research Director Nicholas Browne.
He highlights Total's previous acquisitions of LNG assets. Including last year's acquisition of Engie's LNG business.
"The company is entering a phase of strong cash flow growth. As such, we still expect Total to keep strict investment criteria in terms of deciding which LNG project goes ahead. Its focus on LNG investment is part of a wider company shift to 'cleaner fuels'," Browne continues.
And Total CEO Patrick Pouyanne also states that the acquisition will benefit the oil company's LNG business.
"We would be able to leverage our expertise in LNG by operating a major project in Mozambique and in Deepwater in Ghana, and we would become operator of major Algerian oil assets where we are already a partner. We would also be able to generate value through adding volumes to our growing LNG portfolio where we are already the second-largest private player," says the CEO, continuing:
"We have demonstrated the success of this strategy through the recent acquisitions of Maersk Oil."
Sought-after company
Recently, Anadarko has been courted by many players interested in acquiring the company.
Occidental and Total's offer to buy the assets comes after another major player, Chevron, had long been named the buyer of Anadarko. On April 12, Chevron thus announced it had entered agreement with Anadarko to acquire the company.
However, later in April, Occidental Petroleum Corporation joined the bidding war by placing a higher offer on the company.
The Africa activities cover assets in Algeria, Ghana, Mozambique and South Africa.
(This article was provided by our sister media ShippingWatch)
English Edit: Ida Jacobsen
Occidental's winding path to Anadarko bid led to Buffett's door
Bank of Buffett drops USD 10 billion bomb into Anadarko battle
Anadarko board faces scrutiny amid USD 38 billion bidding war