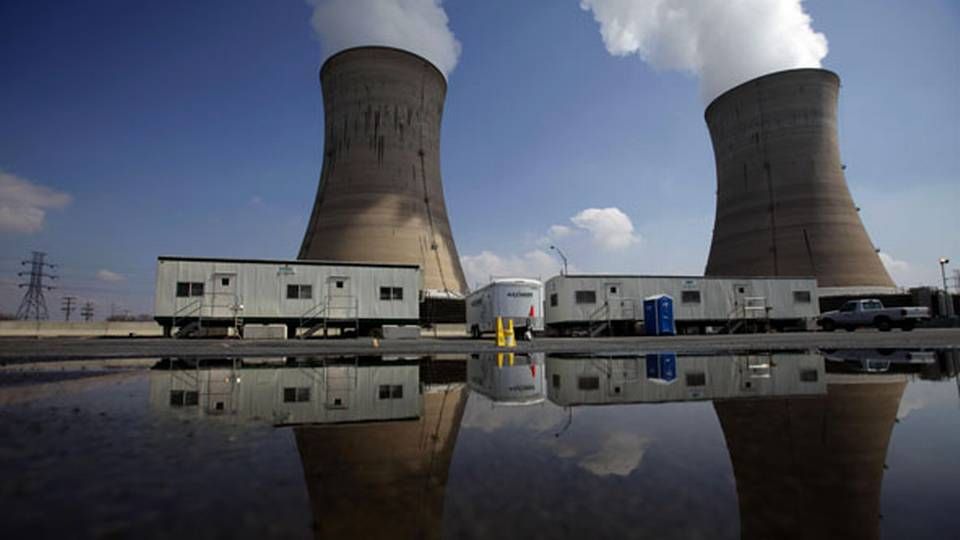 Demand for low-carbon electricity to power a future wave of electric vehicles could be provided by small, factory-built nuclear reactors.
As Britain's old coal and nuclear stations shut from 2025, the nation faces a tough challenge in keeping a future fleet of electric cars powered and meeting the nation's clean energy goals when renewable sources like wind and solar aren't available.
"In the next decades, we are going to need previously unthinkable levels of new low-carbon electricity capacity for charging electric vehicles and to replace coal and gas," said Matt Rooney, the author of a report on small reactors for the Policy Exchange research group. "There is no other low-carbon energy which can match nuclear power for scale and reliability."
The smaller reactors can produce up to 300 megawatts, or about a fifth of the capacity of one of the two units being built at Electricite de France SA's Hinkley Point C, the UK's first nuclear plant since 1995. The reactors are typically manufactured off-site and considered less expensive and more versatile than larger plants.
The Hinkley station is scheduled to start producing power by 2025 in a project costing 18 billion pounds (USD 26 billion). There are plans to follow with more reactors at other locations.
The intermittent nature of solar and wind rules them out of providing all of Britain's electricity. While battery storage is good as a short-term, small-scale backup, the amount of equipment needed to fill "week-long gaps" in Britain's energy needs would cost as much as 1 trillion pounds, according to the report.
The UK government pledged 56 million pounds of funding for research and development of small nuclear reactors in December. But policy makers need to move quickly and endorse a design now to enable deployment in the 2020s, Policy Exchange said.
Japan's nuclear industry stalling
Hinkley reignites grid feud worth billions of pounds